Vincent Todd Sylvain - President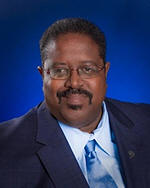 Vincent T. Sylvain is president of Policamp, Inc., (Sylvain Solutions) a provider of turnkey Web-based Internet Marketing and Public Relation services in New Orleans and the Gulf Coast Region. Sylvain has successfully used Internet marketing to help promote the campaigns of an U.S. Senator, a Governor, two Mayors, numerous non-partisan civic initiatives and a host of judicial and other elected officials. As publisher of The New Orleans Agenda, a New Orleans-based online newsletter which has received more than 7 million Page Views and is fast becoming the leading alternative media source for news and cultural affairs in New Orleans, Sylvain has a demonstrated record of communicating with a diverse population.
An Urban Planner by profession, Sylvain most recently oversaw the $8 million redevelopment of the historic Carver Theater which during the 1950's was hailed as "America's finest theater exclusively for colored patrons." The state-of-the-arts live performance entertainment venue is located in the heart of Faubourg Tremé; the nation's first neighborhood for "free people of color." Its rebirth fills this historic neighborhood once again with life and energy, and is playing a vital role in spurring economic activity in that community.
A skilled communicator, Sylvain is regularly called upon by governmental officials to serve as moderator of community forums and town meetings. Sylvain has served as Civic Engagement Advisor to the current Mayor of New Orleans; including serving as Moderator and Lead Consultant for community participation meetings centered on budgetary, crime prevention strategies, commercial development, and urban policy issues.
Sylvain also served as chief editor of NOLA Beez, an online collaboration of ethnic media organizations featuring hyper local news content covering the Greater New Orleans Metropolitan Area and the Gulf South Region. A project of New America Media (NAM) with the support of the Bill & Melinda Gates Foundation, the NAM Digital Divide Initiative aims to assist ethnic media in improving coverage of their communities through citizen journalism and online multimedia development. This partnership continues to collaborate on high-impact stories for joint publication.
Additionally, Sylvain is Louisiana's State Convener for the National Coalition for Black Civic Participation's Rebuild Hope Now Campaign, a comprehensive effort undertaken by the non-partisan 80-member national African American organization's project to address black voter turnout in the New Orleans area as well as issues related to relief, recovery, and rebuilding of the Gulf Coast following the catastrophes caused by Hurricanes Katrina and Rita in 2005.
Sylvain holds a Master of Science in Urban Studies from the University of New Orleans' College of Urban and Public Affairs, and a Bachelor of Science from the school's department of Political Science. Sylvain has worked as a licensed Realtor with the August Realty Group and been a member of the New Orleans Metropolitan Association of REALTORS and the National Association of REALTORS.
Sylvain served as the Executive Assistant to Marc H. Morial, Mayor, City of New Orleans, for the Mayor's Division of Housing and Neighborhood Development from May 1994 to May 2002; overseeing an annual budget of approximately $45 million with one of the highest economic inclusion rate for minorities in the country. Under Sylvain's charge was the accomplishment of federal, state, and local mandates concerning housing and community development. He readily accepted the challenge to provide leadership for unifying the City's efforts in developing a comprehensive neighborhood housing recovery plan.
Under his leadership, the City's housing programs served as a national model for transformation. The U.S. Conference of Mayor's recognized his efforts in the development of Fannie Mae's "House New Orleans" a $1 billion Fannie Mae affordable housing initiative which provided affordable home loans for more than 10,000 families. Sylvain also received the USCM's "Excellence in Community Development" award for his leadership efforts in the revitalization of the historic neighborhood of Tremé' with the creation of the New Orleans African American Museum of Art, Culture, & History serving as his signature project. Bob Vila, host of HGTV's Restore America devoted a nationally aired segment on the Treme' revitalization initiatives developed under Sylvain's tenure.
Sylvain's recognized expertise led to his appointment to the National Advisory Council on the Housing Authority of New Orleans by the United States Congress. HUD presented his office with several of its "Best Practice" awards. Under his tenure, the City recorded more than 21,000 home sales, provided repairs to the homes of more than 6,000 citizens, and removed more than 11,000 vacant houses from the City's landscape. Sylvain's creation of the City's Soft Second program is still used today as the premier means of providing affordable housing to New Orleans citizens. Sylvain diligently worked with others to help bring major economic development projects such as Saulet Apartments, Venus Gardens' Apartments, Rivers Frederick Square, Congress Square, the American Can Company's mixed-use residential facilities, Albertson's Supermarket, Jazzland theme park and others to fruition. His efforts led to more than $1.7 billion of housing recovery activities into New Orleans' economy.
In 1995 Sylvain played a pivotal role in the evacuation process of citizens to the Ernest N. Morial Convention Center, Louisiana Superdome and other "safe centers" during Hurricane George. It was at that time he garnered a greater realization that the transmission of information to the citizens of the City was of utmost importance and began to seek ways to improve communication among its people during natural disasters.
Immediately following Hurricane Katrina, Sylvain breathed a sigh of relief after receiving the initial news that New Orleans was spared from the storm's eye wall. He, like so many other New Orleanians planned a return home only to find out that the City was being inundated with flood waters. His internet service would then become a lifeline of information for stranded evacuees in need of assistance. His New Orleans Agenda newsletter began to transform into a mega-site where pertinent information relative to recovery was made available as a vehicle for evacuees to communicate with resource providers as well as displaced family members.
In 2006 Sylvain was honored by the Urban League of Greater New Orleans as a "Golden Gala" recipient for the linkage he provided hurricane survivors as well as recognized by New Orleans Data News Weekly with its presentation of the "Beacon in the Darkness" award. He also received the "Spirit of Democracy" award from the National Coalition for Black Civic Participation and its 80-plus member organizations for his role in assuring access to the ballot by displaced voters who had been stranded across the country. Rainbow PUSH Coalition honored Sylvain at its 2007 Gulf Coast Economic Summit with its "Unity Globe Communication" award for the leadership and attention he brought to issues centered on the need for an equitable recovery of the Gulf Coast. He was also recognized as a "Damu Smith Power of One" award recipient by Deep South Center for Environmental Justice at Dillard University for his work in the area of environmental justice. In 2012 Sylvain received the "Scribe Award" from the Mardi Gras Indian Hall of Fame, and has been recognized by Harmony Neighborhood Development for his many years of service in engaging the community in neighborhood revitalization efforts. Last year Paris Soul Café presented Sylvain with its "Men of Honor" award for his many achievements.
Audubon Institute, City of New Orleans, Daughters of Charity, Entergy New Orleans, French Market Corporation, Liberty Bank, Metro Service Group, New Orleans Jazz & Heritage Foundation, New Orleans Downtown Development District, National Urban League, Reverend Jesse Jackson's Rainbow PUSH; Susan Taylor, Editor Emerita of Essence Magazine; Tavis Smiley, are just a few of the clients for which Sylvain has had the pleasure of providing services; in each case cultivating a commitment to excellence by delivering the highest degree of professionalism.
A believer in reaching back, Sylvain serves on the United Negro College Fund Leadership Council, is a regular presenter at the Justice Revius Ortique Leadership Institute, NOLA Cares Mentoring Movement founding member, People United for Armstrong Park advisory board and has served on several other community organizations. He is the former host of WBOK 1230AM's "Roundtable Tuesday Talk Show" and currently serves as a political analyst for WYLD FM98's "Sunday Journal" with host Hal Clark.
Sylvain's governmental experience also includes a period from 1982 – 1985 in which he served as a top assistant in the administration of Mayor Ernest N. Morial in the area of human resources; and youth employment, training and development. This was followed by a brief entry of two years in the field of secondary education as a teacher and later as a homeless service provider where he served as executive director of Multi-Service Center for the Homeless until 1994. Sylvain was one of the founding board members of Unity for the Homeless, a nonprofit organization leading a collaborative of over 60 agencies providing housing and human services to the homeless population.
Of all of his many accomplishments, Sylvain is most proud of his role as a single-father to his teen-age daughter.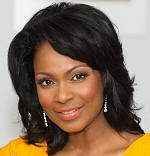 Stephanie Jordan – Special Events & Community Outreach
A recording artist and leader of the Stephanie Jordan Big Band with more than 20 years of live performance, Jordan provides Sylvain Solutions with first-hand working knowledge of the intricacies of producing first-class affairs and special events. Stephanie has traveled extensively throughout the United States and Europe showcasing her talents on stages such as Jazz at Lincoln Center, the Kennedy Center, the NBA All-Star Game, Marians Jazzroom in Bern, Switzerland and others.
As Special Events Coordinator, Stephanie has the responsible for all aspects of production and media relations as it relates to cultural affairs. She has coordinated production and promotion of special events and concerts at locations such as St. Croix Virgin Islands, Morial Convention Center, the New Orleans Center for the Creative Arts (NOCCA), New Orleans Museum of Art, UNO's Performance Arts Center, Dillard University, Jackson Square, and other venues. Under contractual arrangement with the former Six Flags New Orleans, Jordan was responsible for producing, programming and management of more than 200 nightly jazz themed parades and special concerts.
Additionally Jordan's background as former Director of the New Orleans African American Museum includes having produced more the 200 visual art exhibitions. Those events allowed her to enhance her skills in the areas of program management, fundraising, volunteer development, public/private partnerships, community outreach, and federal CBDG compliance.
Jordan holds a Bachelor of Arts in Broadcast Journalism with a Minor in Dance Education from Howard University School of Communication, Washington, DC.
---
Clifford Robinson – Web Management & Integrated Marketing
Clifford Robinson is a seasoned Marketing Professional with seventeen years of experience as a Digital Marketing and Communications Consultant in conjunction with eighteen years of corporate sector experience in the areas of Project Management and Accounting. Clifford has developed and led implementation on various soft-skill programs; including Diversity Training, Conflict Resolution and Change Management Facilitation.
Robinson is experienced in the areas of project bidding, bid-evaluation, bid-award and compliance monitoring; having served in that capacity managing projects of up to $90 million for Chevron – Gulf Oil Corporation and General Motors for nearly twenty years. Specializing as communications liaison between technical teams and management in order to achieve program objectives, Robinson has extensive technical and construction project management skills having managed projects onshore and offshore with multi-million dollar budgets.
Cliff has hands-on execution of marketing strategy development and implementation; website development; brand management; new media marketing tools; print and electronic collateral creation, including digital presentations, video production, multi-platform electronic slideshows, email and newsletter distribution. As the founder of GNO Communication, Robinson's background in Web Development and Internet communications is utilized in providing Sylvain Solutions with the assurance that our marketing strategy is integrated with the latest and best practices in digital marketing technology.
Cliff holds a Bachelor of Science in Accounting with a Minor in Business Administration and Marketing from Xavier University of New Orleans.
---
Kelly Sylvain – Creative Marketing/Graphic Design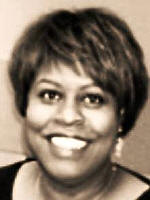 While working for twenty-three years in the area of Student Services at the collegiate level, Kelly Sylvain has always felt the need to satisfy her first love; creative design. Kelly has moonlighted with Sylvain Solutions for the past ten years, serving as the entity's graphic artist, primarily applying her artistic skills on the branding of political and cultural creative. In addition Kelly has assisted in the planning and execution of the company's special event activities.
For a brief period, Kelly also worked as an Independent Contractor for Peter A. Mayer Advertising, managing workflow of creative executions for Ruth Chris Steak House, New Orleans Convention Center, Louisiana Road Home Program, and the Louisiana Recovery Authority. In that role, Kelly had the responsibility of negotiating deadlines with national publications, cable networks and radio stations.
As a Career Development and Student Services Specialist, Kelly was given the charge of developing and implementing marketing and outreach strategies for the school's Department of Career Services. She also served as the Americans with Disabilities Act Representative for the program. Kelly's responsibilities in that role included retrieving, tracking and managing all personal documentation for compliance of the Act. Other responsibilities included building and maintaining relationships with agencies and partners such as Louisiana Workforce Commission, JOB 1, LTC Region 1, Department of Education, and Veteran's Affairs to develop an easy transition for students entering the workforce.
The combination of Kelly's varied background allows us to make sure that our PR and marketing technology work together for maximum success on behalf of our clients.
Kelly holds a Master of Business Administration from the University of Phoenix and a Bachelor of Fine Arts/Graphic from the University of New Orleans.
---
Taylor Sylvain - Media Relations & Special Events Assistant (Intern)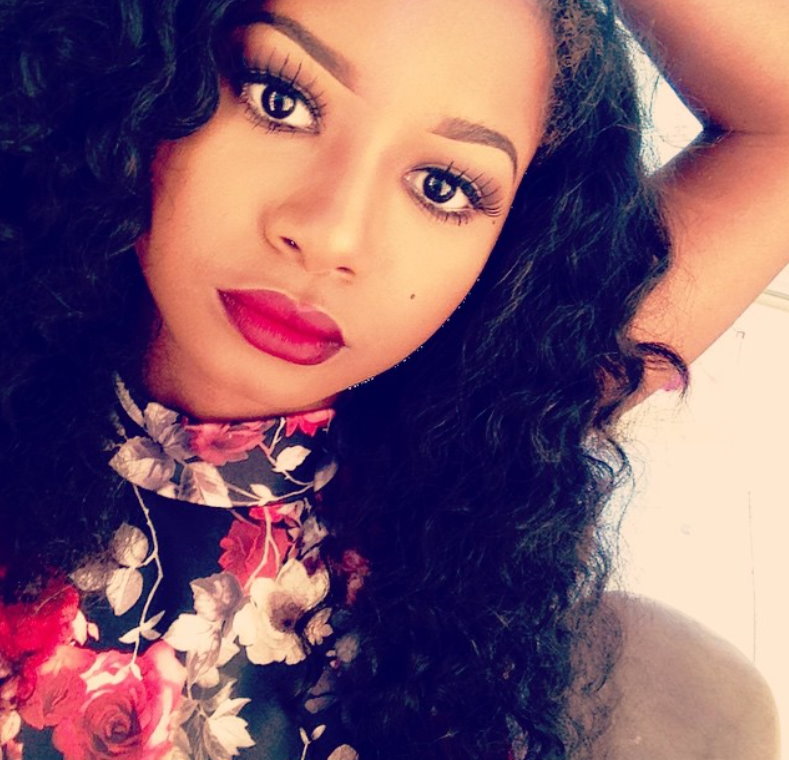 Taylor Sylvain is a 2nd semester junior attending Clark Atlanta University's Division of Communication Arts in the department of Mass Media Arts. Taylor's primary role is assisting the agency with the development and dissemination of news releases as well as conducting media follow-up of the agency's publications. A native of New Orleans, Taylor especially enjoys assignments dealing with New Orleans art, culture, fashion and music festivals. Her assignments have included the Essence Music Festival, Cutting Edge Music Business Conference, New Orleans Fashion Week, New Orleans Jazz & Heritage Festival, and coverage of two visits from President Barack Obama.

A part-time face model while in school, Taylor's image appears in a national campaign for Monoi Oil. She also serves as a spokes model for Atlanta's Pretty Girls Give Back feed the homeless campaign.

Give your project the advantage of Sylvain Solutions!