Political Consulting
POLICAMP, the political arm of Sylvain Solutions provides campaign services for ballot initiatives and candidates seeking elective office. Specializing in developing effective Political Game Plans with proven results, POLICAMP offers multidimensional guidance which includes GOTV (Get-Out-The-Vote), E-campaign, voter contact, voter data analysis, targeted direct mail, legal research, grassroots mobilization, message development and image building.
POLICAMP provides a myriad of other services, including development of a Political Time Line which outlines the entire election schedule; including the candidate's public schedule, media time table, schedule of financial disclosure report deadlines, sign drives, street canvassing and other efforts. We serve as liaison between civic organizations and other professional agents working on behalf of candidate.
POLICAMP assembles teams of highly skilled, experienced and dedicated political operatives with the ability to provide Turnkey Head Quarters Management services. Our network of resource allows us the use of the latest in technology, incorporating active voter files with GIS imagery.
POLICAMP has a proven track record of more than twenty winning campaigns.
POLICAMP's management of the New Orleans Recreation Department Citizens Advisory Panel (NORD CAP) campaign to change the City's Home Rule Charter to establish the New Orleans Recreation Development Commission resulted in 74% approval by the voters for the measure. Our GOTV effort on behalf of New Orleans Mayor Mitch Landrieu help lifted his campaign to a 1st Primary victory with 66% of the votes and his reelection numbers were just as impressive.
<![if !vml]>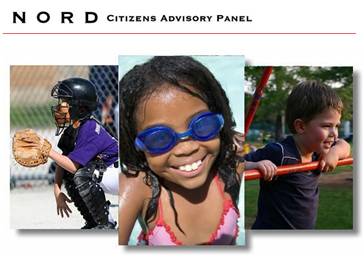 <![endif]>
POLICAMP has a proven track record of more than twenty winning campaigns. Our victories in the management of former New Orleans' Mayor Marc Morial in 1994 and 1998; Judge Edwin Lombard; Judge Terri Love; Judge Regina Bartholomew; Judge Arthur Hunter; Judge Lynda Van Davis; former City Councilwoman Cynthia Willard-Lewis, Representative Charmaine Marchand, BESE Member Louella Givens; and School Board Member Cheryl Crammer are but a few examples of the depth of our experience.
POLICAMP's president is the former host of WBOK 1230AM's "Roundtable Tuesday Talk Show" and currently serves as a political analyst for WYLD FM98's "Sunday Journal" with host Hal Clark.
We have mastered the blending of science with the art of persuasion.
Give your next election the POLICAMP Advantage!