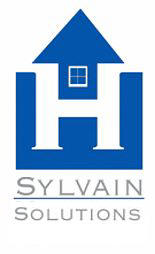 Sylvain Solutions / Policamp, Inc.
is a full-service alternative media and public relations consulting entity headed by Vincent Sylvain practicing in the areas in governmental relations, community outreach, political consulting, corporate communications, and arts and cultural affairs. We have the proven ability to assemble teams of highly skilled individuals to provide turnkey cross-marketing services.
We implement creative customized communication campaigns designed to impact our clients' specific goals. We have a history which is unmatched and unparalleled; while diverse in our experience we specialize in the following areas:
| | |
| --- | --- |
| - | Internet Marketing / Web Development |
| - | Media Relations |
| - | Political Campaign |
| - | Public Policy |
| - | Entertainment Promotion & Special Events |
| - | Earned/Free Media Placement |
We have been successful in utilizing our marketing skills to help promote the campaigns of a U.S. Senator, a Congressman, a Governor, two Mayors, numerous judicial candidates, and a host of other elected officials. Through the publication of The New Orleans Agenda online newsletter which has received more than 7 Million Page Views, we are becoming the area leader in providing information on local,

regional and national issues. Our target audience includes members of faith-based, community and professional organizations, as well as cultural supporters. Using years of Web experience, the latest best-practice approaches, a responsive support system, and a documented database, market influence is optimized. We have access to thousands of permission-based email addresses, thus providing us the unique ability to gain direct access to a targeted audience through the use of automated and coordinated email campaigns and social media.
We have a partnership with NOLA Beez, an online collaboration of ethnic media organizations featuring hyperlocal news content covering the Greater New Orleans Metropolitan Area. A project of New America Media, the NAM Digital Divide Initiative aims to assist ethnic media in improving coverage of their communities through citizen journalism and online multimedia development. Helping community media establish a viable, robust online presence with trained contributors who produce stories more efficiently and comprehensively, and to open up lines of communication among and between ethnic and immigrant communities is our objective. This partnership includes the publications of The Louisiana Weekly, El Tiempo New Orleans, Jambalaya News, Louisiana Data News Weekly, Ngoc Lan: The Vietnamese American Association, New Orleans Agenda.com, New Orleans East.com, and NOLA.TV.
Understanding that no one marketing concept meets the needs of every client, our skilled team of professional have designed focused marketing-plans catered to meet the right fit for the target audience. A firm believer in what we call the "Sesame Street Principle," messages are kept simple; 1, 2, 3; A, B, C. Following such guidelines; clear and concise messaging has proven to increase customers' awareness whether the medium is internet, radio, print, TV, or personal exchanges.
That approach has served us well, such as during our management of the New Orleans Recreation Department Citizens Advisory Panel (NORD CAP) campaign to change the City's Home Rule Charter to establish the New Orleans Recreation Development Commission resulted in 74% approval by the
voters for that measure. Our GOTV effort on behalf of New Orleans Mayor Mitch Landrieu help lifted his campaign to a 1st Primary victory with 66% of the votes and his reelection numbers four years later were just as impressive.
Our steadfast approach has helped us to develop a trail of satisfied clients from various entities who can attest to our ability to achieve results. From the production of the "8/29, A Day of Presence," at the Morial New Orleans Convention Center and Jackson Square, to orchestrating a series of "Town Hall" meetings held by New Orleans Mayor Mitch Landrieu, our diverse client base is a testimony to our abilities. Audubon Nature Institute, Blue Bay Jazz Fest, City of New Orleans, Daughters of Charity, Entergy New Orleans, French Market Corporation, Carver Theater New Orleans, LACE the Grand Ballroom, Liberty Bank, Metro Service Group, Jazz & Heritage Foundation, Downtown Development District, Serenity Spa, National Urban League, Reverend Jesse Jackson's Rainbow PUSH; Susan Taylor, Editor Emerita of Essence Magazine; and Tavis Smiley are just a few of the clients for which Policamp has had the pleasure of providing services; in each case cultivating a commitment to excellence by delivering the highest degree of professionalism.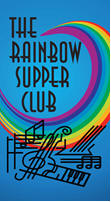 Our Special Events division is a one stop source for booking entertainment needs. We specialize in producing jazz events for corporate and private clients with a New Orleans flavor. New Orleans, the birthplace of jazz has often been described as "America's Living Museum."

We provide complete sound, lighting, and video production with custom sets and theme decorations to our clients' specifications. Experience the excitement of live music from real musicians; full orchestras, ensembles, bands and soloists. Whether you need us to book entertainment or produce your event, we make our clients' affair a memorable and carefree

experience

Give your project the advantage of Sylvain Solutions!